Janitorial Cleaning companies
can use factoring to finance their businesses.
Factoring is a great way for janitorial cleaning companies to get paid promptly for their services. With factoring.io, you can submit your invoices and receive up to 90% of the total amount within 24 hours. The Factor will then work with your customers to collect any unpaid invoices. As soon as the invoice
Janitorial cleaning businesses can get paid quickly by utilizing factoring.
Utilizing an invoice factoring service for your janitorial business is the solution to ensuring you have the working capital you need to keep every client satisfied. When public and private sector commercial building managers gets your services, Payment delays happen often, but with invoice factoring, you don't have to worry about them affecting your company's cash flow.
How Janitorial Service Invoice Factoring Works
Receivables factoring is a straightforward process that exchanges your outstanding invoices for cash you can use to finance your business. Once you're approved for factoring, you can submit invoices whenever you want to maintain working capital levels. In other words, by selling your unpaid invoices to a factoring company, they will give you money upfront instead of waiting on payments from customers.
Ready to start invoice factoring?
Complete the form or contact us for more information. We're happy to help!
Here's what a typical janitorial transaction looks like:
With the cash you receive from factoring invoices, there are endless possibilities for what you can do with it. Fund payroll, buy equipment or supplies, or hire new employees -the options are nearly limitless! And because factoring is dependent on your sales volume, everything you invest back into your business will only mean more money down the line!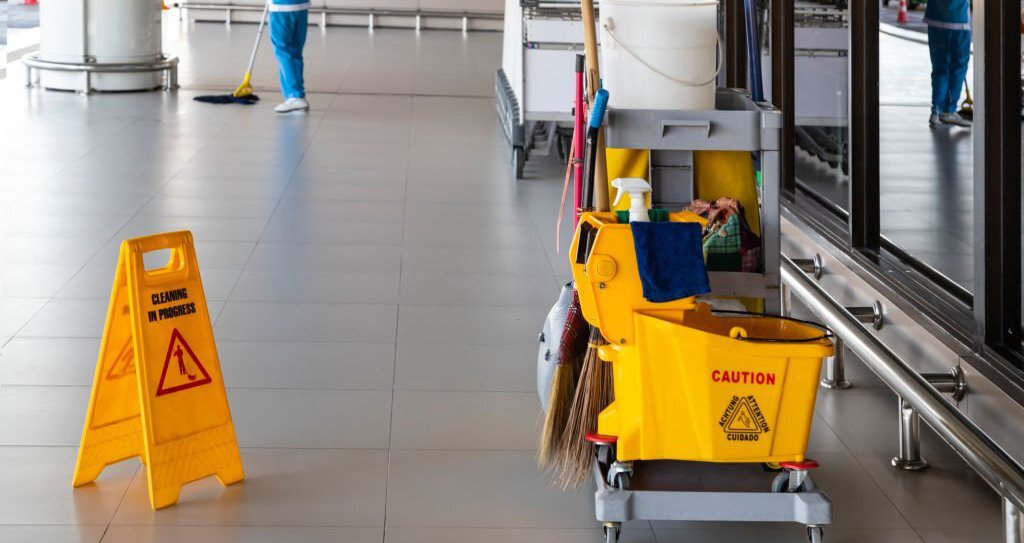 Receivables factoring offers a variety of opportunities for your janitorial company to succeed, not just through the immediate transfer of funds. With factoring.io's nationwide network of experienced partners, you can access the many benefits that come with invoice factoring.
Get Started with Invoice Factoring for Janitorial Services
If you want to start getting paid for your janitorial services immediately, then begin factoring. It doesn't matter if you serve government facilities, commercial buildings, residential buildings, or even schools, as long as you're billing other companies, then you have a good chance of being approved.
The application process is simple, taking only 3 to 5 business days in most cases. You need the following documents to get started: